NEWS
September 2020
Parallel Vienna 2020 // Project Statement:
MIŠA MAREK, Untitled (At Life Two Humans)
September 22 - 27, 2020


March 2020
Innsbruck International. Biennial of the Arts
March 7 - 22, 2020


November 2019
God's Entertainment: Docking - Gallery to Go // This is not Santiago Sierra? by Super Nase & Co
Intervention on the occasion of Premierentage 2019:
Nov 7, 2019, 6pm Innstraße 23
Nov 8, 2019, 5-10 pm Maria-Theresien-Straße


March 2018
Innsbruck International. Biennial of the Arts
March 10 - 25, 2018


March 2016
Innsbruck International. Biennial of the Arts
March 10 - 20, 2016


November 2015
Naomi Kashiwagi, Fever (Gramophonica Remix)
Performance on the occasion of Premierentage 2015:
Nov 6, 2015, 8pm


November 2013
Innsbruck International. Fear, Hope and Happiness
Shortlist Bank Austria Kunstpreis 2013


September 2013
Himbeer & Soda presents
8 CHAIRS by CLARKE & REILLY
Sept 28 - Oct 26, 2013
Himbeer & Soda, Westbahnstraße 16, 1070 Vienna


June 2013
Innsbruck International. Festival of the Arts
June 20 - 23, 2013


November 2012
Gregor Neuerer, VILLA
Opening on the occasion of Premierentage 2012:
Nov 9, 2012, 7-10.30pm


May 2012
Love me Bender by breadedEscalope
Saturday, June 2 2012
6pm

The Soap Room, Innsbruck
A cooperation between The Soap Room and design gallery by Michael Turkiewicz.
www.designgalerie.at, www.breadedescalope.com


March 2012
ak7 – Contemporary Design by Contemporary
March 10-18, 2012
The entire collection of ak7 – Contemporary Design by Contemporary Artists' first series is on display during DESIGN_RAUM_KUNST,
a specially conceived exhibition on the interface of design and art during WOHNEN & INTERIEUR in Vienna.

'Wohnen & Interieur 2012'
Messeplatz 1
1020 Vienna
www.wohnen-interieur.at/besucher/design_raum_kunst.html


November 2011
Margherita Spiluttini
Nov 5, 2011 – Jan 29, 2012
Award-winning architectural photographer Margherita Spiluttini has documented the premises of Seifenfabrik Walde, one of the oldest manufactories in Austria.
This unique series will be exhibited at the original site of the factory for the first time.
Opening times: Mon – Fr 10-12, 15-1800
Duration of exhibition: Nov 5, 2011 - Jan 29, 2012

Alte Seifenfabrik
Innstrasse 23
6020 Innsbruck
Telefon 0512 285810
www.walde.at


October 2011
FROST
Oct 28-29, 2011
Tirol Panorama, Bergisel, Innsbruck
www.theaterpunkt.com
tickets: Tiroler Landesmuseum Ferdinandeum, Musuemstraße 15, Innsbruck, 0512 594 89 180,
kassaferdinandeum@tiroler-landesmuseen.at or on performance days at Tirol Panorama from 6.30pm

Thomas Bernhard's first novel, Frost (1964) negotiates the terms and the crisis to which art is exposed in the modern era.
The search of a young doctor for the painter Strauch, who turns away from the art world and retreats into rural seclusion,
turns into a journey into darkness and cold. The precise scientific experiment gets shaken, observer and object blurred.
"I am no longer me," says the protagonist.
Celebrating the 80th birthday of the author, and as part of the exhibition Personal Tempest Frost is staged at the Tirol Panorama.
In a production by Sabine Mitterecker and with Andreas Patton in the leading role, the audience can follow the actor on his way
through the museum.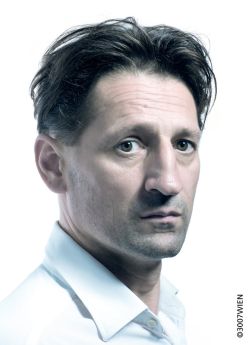 September 2011
Personal Tempest
Sept 17 – Oct 22, 2011
University of Hertfordshire Galleries, Hatfield, UK

Sept 17 – Nov 5, 2011
Museum of St Albans, UK

Generation 1951 ±
July 23 – Sept 17, 2011
Galerie Altnöder, Salzburg
Siegfried Anzinger, Erwin Bohatsch, Johanna Kandl, Josef Kern, Alois Mosbacher, Thomas Reinhold, Hubert Schmalix, Thomas Stimm,
Ingeborg Strobl, Lois Weinberger, Franz West, Erwin Wurm
www.galerie-altnöder.com

Two works by Lois Weinberger (Gartenbank and Erdhügel) - designed specifically for ak7 are included to the show Generation 1951 ± .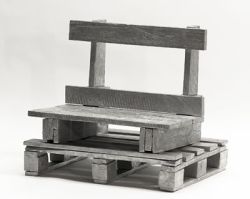 © photo by Carmen Brucic, Courtesy ak7 and the artist
July 2011
Judith Hopf, Contract entre les Hommes et l´Ordinateur
2 July, 3 pm, 20 min.
@ performIC 2011
www.innsbruckcontemporary.at


May 2011
Personal Tempest
Opening night Wednesday, May 25th, 7-9 pm
May 26th – July 9th, 2011
Neue Galerie, Innsbruck , A
www.kuenstlerschaft.at

Salon Adele at The Soap Room: Catherine Bertola
May 27th, 2011


April – Nov 2011
Personal Tempest

April 2nd - May 22nd, 2011
Conrad Atkinson | Dreams of Permanence, Hopes of Transience
Opening night April 1st, 7-9pm
South Square Gallery, Thornton / Bradford (UK)
Bradford BD13 3LD
www.southsquarecentre.co.uk

April 16th – July 8th 2011
Catherine Bertola | To be forever known
Opening night April 15th, 7-9pm
Brontë Parsonage Museum, Haworth (UK)
Keighley, West Yorkshire
BD22 8DR
www.bronte.info


April 2011
The Soap Room has become member of IC – Innsbruck Contemporary!
March 2011
The Art of Design. ak7- Contemporary Design by Contemporary Artists
www.achtungkunst.com/ak7
Accompanying book is out now: www.folioverlag.com


February 2011
The Stage, in Order of Appearance, Chosil Kil
Exhibition prolonged until Feb 24th, 2011!